Blast Furnace Gas Top Pressure Recovery Turbine:
Blast Furnace Gas Top Pressure Recovery Turbine, also knows as TRT, is an energy-saving device that uses the pressure of the blast furnace top gas to make the gas expanding through the turbine to drive the generator. Without consuming any fuel, it can save energy and also reduce environmental pollution. Therefor it's benifit to enterprises. At present, more than ten models of TRTs (GT series) have been developed, which includs the units of one TRT turbine and an axial compressor and a motor in series connected. The TRT model capacities are from 3000kW to 36000kW, which can match the capacities of the blast furnaces from 380m3 to 5800m3.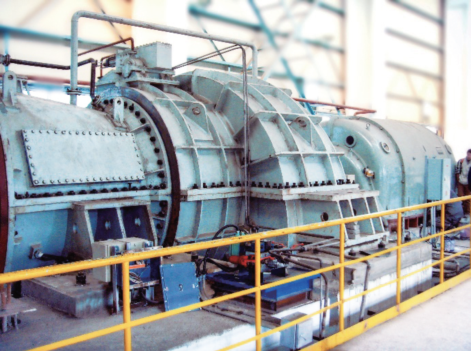 In 2008, the first two sets of the native were manufactured, which is high-efficiency, huge exhaust flow and is
sutable for wet and dry operation condition.TRT unit were equipted for Angang Iron 4200m3 blast furnace. The
capacity of one single unit is 25MW. Its technology and efficiency has reached to advanced international level,
and it has become the case that the imported heavy equipment has been successfully replaced by Chinese
product.
As of 2019, nearly 300 TRT units have been provided to the users in China and over abroad. The domestic
market share of this TRT has reached above 30% and it's the second ranking in the country.
We could not find any corresponding parameters, please add them to the properties table
ADD:17th Floor, Block H, Innovation World, No.109 Quanyun Road, Shenyang District, China (Liaoning) Free Trade Zone Tel:400-666-4828