Flue Gas Turbine
Flue gas turbine is the recycle equipment for recovering the wast heat and pressure energy of the flu gas from catalytic cracking devices in the petrochemical industry. The energy recovered by this device can be used to generate electricity or driving the energy-consuming marchine. We have developed the CFT series prodcts with the output from 3000kW to 38000kW, for matching all of the catalytic cracking units.
| Typical performances: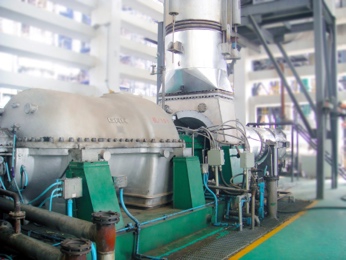 In 2010, the first CFTII 10-A high-efficiency flue gas turbine with our independent intellectual property rights was
put into operation at Maoming Branch of PetroChina Co., Ltd. All operating indicators are designed to standards,
which has won praise from customers.
As of 2019, nearly 20 sets of flue gas turbines have been provided to the users in domastic and abroad. The
market share of this product is about 10% in China, and it's the 2nd ranking in the country.
We could not find any corresponding parameters, please add them to the properties table
ADD:17th Floor, Block H, Innovation World, No.109 Quanyun Road, Shenyang District, China (Liaoning) Free Trade Zone Tel:400-666-4828