Compressor and TRT Combination (CTC)
CTC is the system to connect the motor, axial compressor and TRT together. It has simplified the original power generation and distribution systems and integrated the control system, lubricating oil system, power system, etc. CTC has the advantages such as compacted structure, high integration, less area occupation, high efficiency, and low operation cost, etc. It can be widely used in metallurgy and chemical industries.
| Typical performances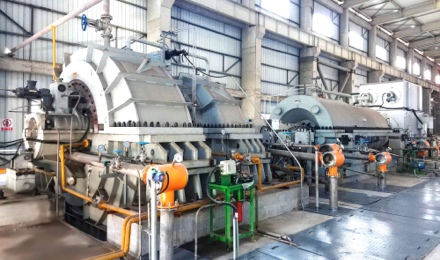 In 2019, the first ultra-large CTC coaxial unit (CTC71-120) was formally put into operation in Shanxi Liheng Steel
Works. The operation was in good condition and it reached the design target. It was well received by users.
As of 2019, nearly 30 sets of various CTC metallurgical three units and 2 sets of CFC petrochemical three units
have been provided to domestic users. The unit has brought of a good results and it has been highly recognized
by customers.
We could not find any corresponding parameters, please add them to the properties table
ADD:17th Floor, Block H, Innovation World, No.109 Quanyun Road, Shenyang District, China (Liaoning) Free Trade Zone Tel:400-666-4828